sponsored link

When you tap the search keyword of the comment frame, a pop-up window opens.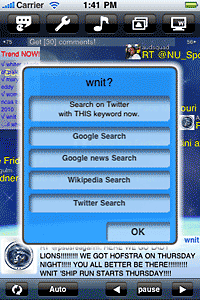 [Search on Twitter with THIS keyword now.]

This aims to search only this keyword on Twitter.

[Google Search]
[Google news Search]
[Wikipedia Search]
[Twitter Search]

You can do a search with this keyword on each site.
Tapping a button, the web browser opens.