If you look at the world for this application, there will be snow white.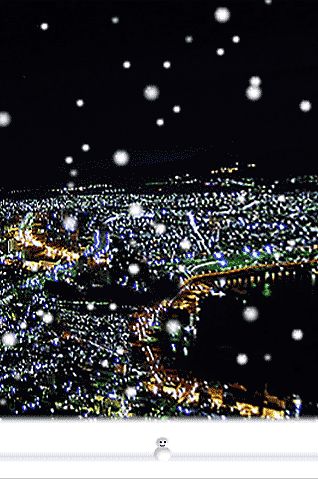 It seems to be snowing on the screen while this is running.
You listen to the background music, and so you will feel romantic.
You use it at Christmas, and you can enjoy a white Christmas mood anywhere.
Using the screenshot function of iPhone, you can save the screen as a picture.
the Background Music
Jingle Bells
Silent Night
Joy to the World
Ave Maria
Auld Lang Syne (Times Gone by)
My Grandfather's Clock
Furusato (a famous song of Japan)
These are all public domain music.